Best 5 BoAt Earphones for Music Lovers
The BoAt has established itself in the Indian consumer market because its products are dependable and provide excellent quality at a reasonable price. We've collected a list of the Best 5 BoAt Earphones For Music Lovers to help you release your inner music lover.
When people meet for the first time, one of the most popular subjects of conversation is the type of music they prefer. It is believed that the sort of music a person listens to may reveal things about them, and this is partially accurate. Music connects you to your spirit and allows you to feel the emotions in the song as well as in your heart. To be perfectly honest, some of us simply can not imagine our lives without music since it helps us relax no matter how tough the day is. BoAt is one such startup that is improving our musical lives. BoAt is a lifestyle brand that sells consumer electronics such as earphones, headphones, speakers, and other accessories.
Listening to music can help you get over writer's block because it transfers you to another world once you plug in your earphones/headphones and boost up the volume. Some people like greater bass, while others prefer clear voices, while yet others want the right mix of both. BoAt has established itself in the Indian consumer market because its goods are dependable and provide outstanding quality at a reasonable price.

Best 5 BoAt Earphones for Music Lovers:
1. BoAt BassHeads 225 extreme bass headphones with a microphone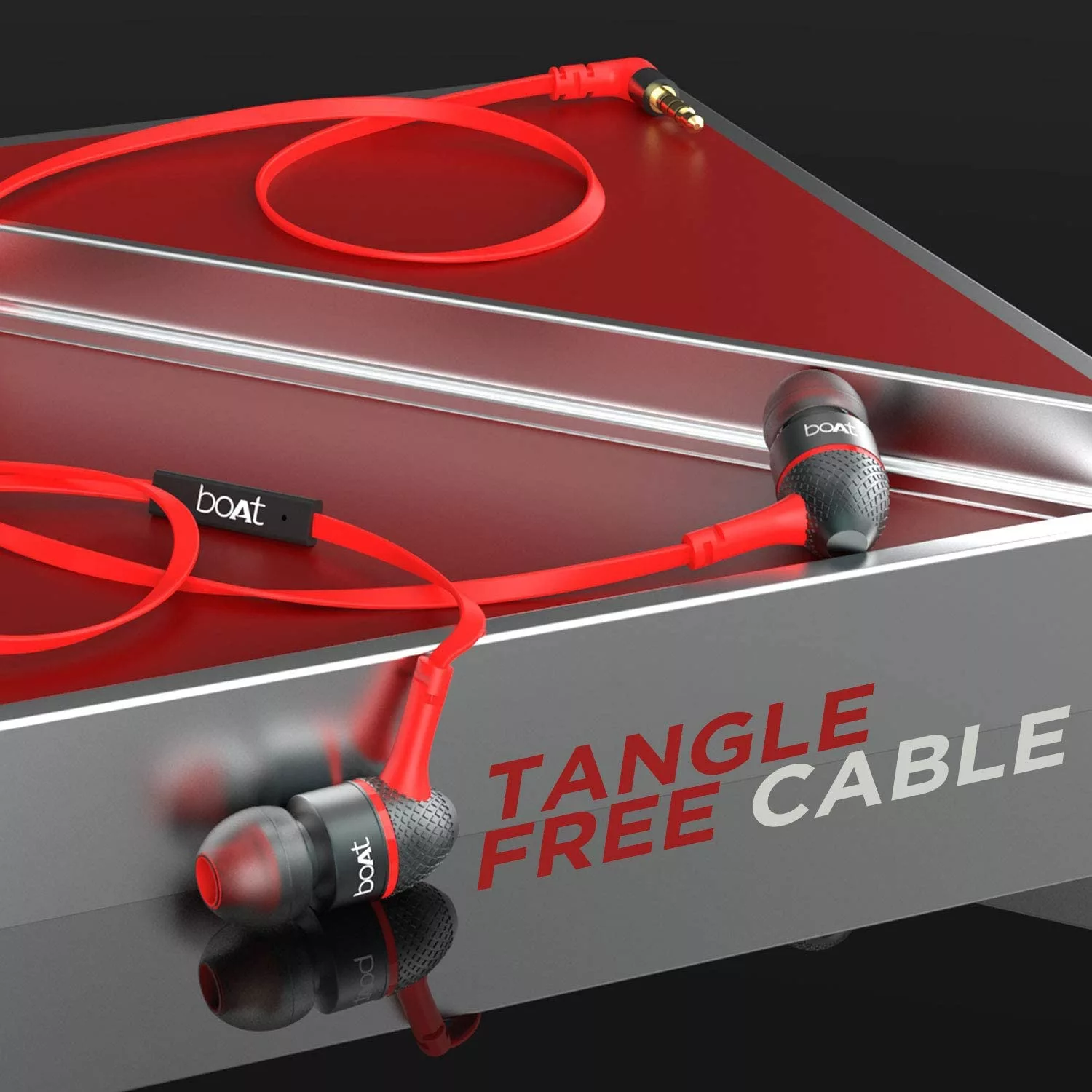 These BoAt wired earphones are the company's entry-level product and are available in six various colors. These earphones are designed to match your lifestyle as well as your ears. They have a noise-canceling microphone and allow for trouble-free call reception.
32-ohm impedance

98 dB+/-3 dB Sensitivity

Tangle-free cord

Inline remote
Read Detailed Review: BoAt BassHeads 225 Review
2. BoAt Rockerz 255 Sports Bluetooth Wireless Earphone with Mic
The world is getting wireless, and earphones are a big part of it since they make people's lives easier and make them feel less connected. These sports earbuds are ideal if you enjoy going for a run or going to the gym and want to zone out with your music.
110mAH battery that provides 45 minutes of entertainment after only 10 minutes of charging

inline remote with a 4-ohm impedance

deep bass

sweatproof
Read Detailed Review: BoAt Rockerz 255 Review
3. BoAt Airdopes 201 True Wireless Earbuds with Bluetooth v5.0 and IPX 4 protection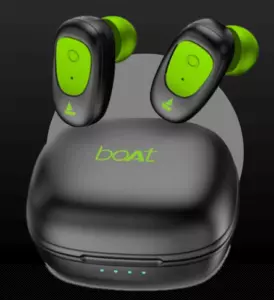 After the popularity of Apple's Airpods, numerous businesses pushed hard to join the market of truly wireless earbuds, and BoAt did the same with the release of their Airdopes 201. It comes with a charging cum storage case that provides 9 hours of playing, whereas the Airdopes can play music for 3 hours on a single charge.
voice assistants and controllers that are connected

IPX 4 rankings manufacturing its sweats and water-proofed

 470mAh charging case cum carry case

8-ohm impedance

deep base
Read Detailed Review: BoAt Airdopes 201 Review
4. BoAt Rockerz 510 Bluetooth wireless headphones
These are the entry-level over-ear headphones that come in four different colors and provide booming bass with additional bass and balanced trebles performance for a wonderful music experience. These headphones may also be used with a 3.5mm audio output, and all settings are located on the headphones. These feather-light headphones have a weight of 230 grams and may be utilized at work or in the gym.
3 hours of charging time provided in a performance time of 10 hours.

extra comfort ear cups

10m range

8-ohm impedance

Bluetooth 4.1
Read Detailed Review: BoAt Rockerz 510 Review
5. BoAt NIRVANA 717ANC Bluetooth v5.0 Headphones with IPX4 Sweat and  Waterproof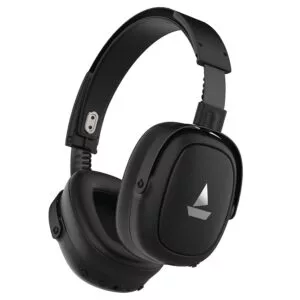 These headphones would allow you to relieve anxiety by just turning a switch or pressing a button, transporting you to another planet. The ANC mode, or Active Noise Cancellation, is enabled via the switch. The headphones feature a 15-hour battery life and a 10-hour battery life with ANC. The headphones deliver immersive audio and crystal-clear sound reproduction.
IPX4 Sweat and water resistance

Wireless Bluetooth v5.0

300mAh battery offering 10-15 hours of playtime

Ear cups are padded for a secure and comfortable fit.

Qualcomm audio technology
Read Detailed Review: BoAt NIRVANA 717ANC Review
FAQ
Q1: What Makes boAt Earphones Stand Out from Other Brands?
boAt earphones are known for their combination of stylish design, high-quality sound, and affordability. They offer a wide range of options to cater to different preferences and needs, making them a popular choice among consumers.
Q2: Which boAt Earphones Are Best for Active Lifestyle and Sports?
For an active lifestyle, boAt offers models like the boAt Rockerz series, known for their secure fit, water resistance, and durable build. They provide excellent sound quality while ensuring they stay in place during workouts or outdoor activities.
Q3: Are boAt Earphones Compatible with Both Android and iOS Devices?
Yes, boAt earphones are designed to be compatible with a wide range of devices, including both Android and iOS smartphones, tablets, laptops, and other audio devices. They typically use standard audio connectors like 3.5mm jacks or Bluetooth connectivity.
Q4: What Features Should I Look for When Choosing the Best boAt Earphones?
When selecting boAt earphones, consider factors like sound quality, comfort, battery life (for wireless models), water resistance (if needed for sports), and additional features like in-line controls, voice assistants, and noise cancellation, depending on your preferences.
Q5: How Do I Properly Maintain and Clean boAt Earphones?
To keep your boAt earphones in optimal condition, avoid exposing them to extreme temperatures or moisture. Use a soft, dry cloth to wipe them down, and avoid using harsh chemicals. Regularly clean the ear tips or cushions with a mild disinfectant or warm, soapy water. Be gentle when cleaning the speaker grilles.
Also Read: A Guide to Choosing the Perfect Headphones for Your Office
Other Articles